The Therapy Sessions
Thursday, November 18, 2004
Here piggy! Here piggy!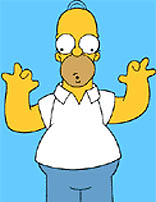 Hardee's Debuts 1,420-Calorie Monster Burger
:
As many fast-food chains introduce healthier fare amid fears of being sued, Hardee's is introducing a hamburger with 1,420 calories and 107 grams of fat.

St. Louis-based Hardee's Food Systems Inc. on Monday rolled out its Monster Thickburger, two 1/3-pound slabs of Angus beef, four strips of bacon, three slices of cheese and mayonnaise on a buttered sesame seed bun. The sandwich alone sells for $5.49, $7.09 with fries and a soda.